Olympic Park Pro Movers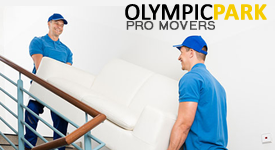 Get $50 worth of Moving Boxes!
Olympic Park Pro Movers is the friendliest moving company that provides efficient moving services in Atlanta, GA. Regardless whether you need only a basic packing assistance or a full list of relocation services, our professional teams of movers are always ready to give you a hand. We offer affordable packing and moving services to local residents and businesses. We offer a wide list of services that are reinforced with additional advantages that include: - online tracking of the transport vehicle carrying your goods, - storage facility within our premises, - tailor made crating protection for fragile valuables, - efficient and controlled packing services ensuring no damage can be caused to your property. Making relocation fears a thing of the past, we are here to transfer any sort of valuables that you may possess with safety, ease and perfection. With Olympic Park Pro Movers, you can easily say, your belongings are in the right hands!
Moving in Atlanta, GA