Divine Moving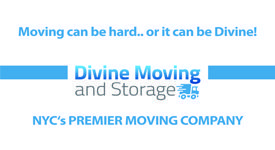 $75 in Free Moving Boxes
Moving in NYC & long distance originating from NYC use Divine Moving and Storage to receive Rebate towards free moving boxes
*May not be combined with other coupons or discounts.
You are leaving Uboxes.com and entering a site hosted and operated by an affiliate of Uboxes. Different terms and conditions apply.
Twin Brothers Movers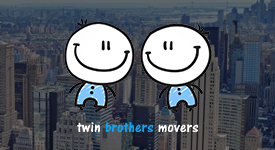 Get $50 in Free Moving Boxes!
Moving is always stressful, be it from one city to another or from one floor to another. Based in New York City, Twin Brothers Movers is a moving company that can be an ultimate solution to all of your moving problems. Planning, packing, relocating and auto-shipping, our team can provide our client with all the possible moving services. We have an excellent team of professionals that gives time to each and every customer, pays attention to the tiniest of details and makes sure no harm is caused to your precious belongings. All this makes us one of the most reliable and quality oriented moving companies in the whole New York City. Finest packing materials from UBOXES, latest equipment, quality assurance and dedicated, hardworking movers is what keeps us moving. Working with Twin Brothers Movers will make your relocation easier, quicker and, possibly, much cheaper.
PackingRus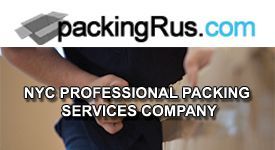 $75 in Free Moving Boxes
Packing services in NYC for moving local and long distance originated from NYC. Use PackingRUs professional packing services to receive a rebate towards free moving boxes and packing material.
*May not be combined with other coupons or discounts.
Moving in New York, NY