Staging The Living Room
People spend most of their time in the living room, and most of us arrange our home to live in but now you need to arrange it to sell.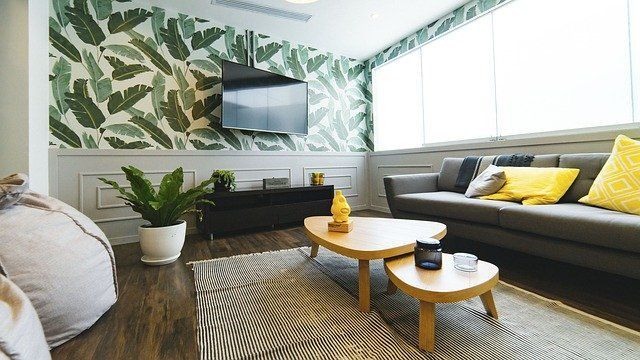 De-clutter and Depersonalize

Clear off walls, coffee and end tables, shelves, hutches, buffets, entertainment centers, and other furniture. Use Mirror and Picture Boxes to de-clutter wall items. This includes:
Collections
Photographs
Decorations
Toys
Books, Magazines can be stored in small moving boxes
Ashtrays
Light items can be packed away in XL Moving Boxes. Examples include excess Pillows on couch, Afghans, and Blankets
Everything else
Deep Clean and Repair
Dust
Vacuum
Clean Carpets
Window Blinds
Light bulbs - all the same type, clear is ideal
Holes in walls
Ceiling cracks
Ceiling fans
Home Staging -Extras
Take it to the Bank TIP # 3- Good furniture arrangement is critical.
Furniture along walls can actually make your room appear smaller and be distracting! Place at least three from walls, and angles and varying heights are interesting too.

Too large or too small or too many pieces in an area can also take away from a room. Break up sets. Use slip covers to tone down or hide worn furniture. White cream linen is a good choice. Start with large pieces and work downward. Don't be afraid to exchange furniture from room to room. Use a staging moving box kit to store personal home decor until you move.

Finally, do not block the walkway into a room.
Make sure walls are a neutral color.
Try to remove or limit wallpaper.
Put back a few decorations in threes. Leave a nice vase, maybe a magazine or three, or some artwork. Pack up the rest in medium moving boxes. 
Larger fireplaces need larger pieces.
Generally, the TV is NOT going to be your focal point of your family/living room. When moving be sure to use a TV Moving Box.
Remove drapes to lighten a room; it's important to open blinds. Even removing the screens is a good idea to let in more light.