Florida Professional Movers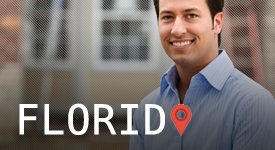 $50 in Free Moving Boxes!
There hundreds of moving companies in Florida, but most of them have no idea how to treat their clients right. They threw your possessions around carelessly, treat you disrespectfully and do not care if they wasted a lot of your precious time. At Florida Professional Movers, we started our business because we care, because we want you to be treated gracefully, because we want to provide you with qualitative services that will meet your specific needs. We are a carefully selected and highly trained team of thinkers and hard workers, who know how to do the job right, and not just a bunch of big guys. Each of our team members always shows on time and does the best work possible, so that your move was swift, easy and problem free. We believe that, when you hire movers, you should be able to let go of all the stress of the relocation process. You should know that we care and are truly dedicated to making you happy with your move. You can rely on friendly, honest service when you choose Florida Professional Movers!
Moving in Tampa, FL