Comes neatly boxed and includes:
1 GPS Padlock/Tracking Unit
1 Battery Charger and Cable
2 Lithium-ion Batteries
2 High Security Keys
1 Interactive ID- Key Duplication Card
5 Color Inserts for Key Identification
1 Bracket and 2 screws for securing the lock to the unit
Full 12 Month Warranty Full 12 Month Prepaid Subscription to the Web Application and Monitoring Service. A $119.40 Value!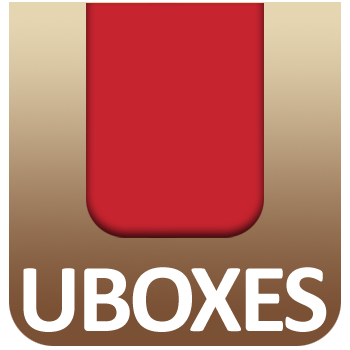 FREE SHIPPING
Out of stock
Protect your move with the truly innovative, the award-winning WatchLock® combines GPS and GSM technology with Mul-T-Lock's High Security locking to create a padlock that protects and communicates with you - no matter where you or your assets are. Ideal for protecting your moving boxes and furniture while you travel. Order today and receive the first year FREE monitoring plus additional info on using the locks for business and commercial applications to protect you high-value products.

Locks. Alerts. Secures.
WatchLock is an intelligent alarm locking solution combining High-Security mechanical padlock with advanced GPS-location system and GSM communication. WatchLock automatically notifies you when your assets are accessed, as well as your assets' location.
Completely autonomous and battery powered, WatchLock can be used for a wide range of applications to provide you with the protection of places and property at offsite locations, on moving assets, remote heavy equipment and much more.
This award-winning innovation is the result of the collaboration between Mul-T-Lock and Starcom Systems; two industry leaders whose experience, professionalism and innovation ensure you'll receive a high-quality, uncompromising solution for your real needs and peace of mind.
The ultimate gatekeeper — strong, smart and user-friendly — WatchLock is the first line of defense for your assets. Designed for outdoor conditions, WatchLock keeps you informed of what matters: when your assets have been accessed and where they are — allowing you to take action when needed.
WatchLock® Benefits
Get Real-time Information and Audit Trail — know what is happening to your WatchLock allowing you to decide when your attention is warranted; and receive full audit trail through a user-friendly web-based application
Define and Schedule your Alerts — based on your needs, define the information you want to be notified of
Flexible Communication Options — SMS, email and the WatchLock Online Application, allow you to choose how you'll get alerts
Effective First Line of Defense — embedded with Mul-T-Lock's patented High-Security platforms, Interactive®+, MT5®/MT5®+ and CLIQ®, for the protection of your valuables
Reliable and Functional — with worldwide coverage
Saves Cost and Time — by eliminating the need for physical monitoring of remote locations
WatchLock® Features
Get Alerted — know when and where activity has occurred with alerts that let you know information such as:
Opened and closed
Moves in or out of a defined geographical area
Runs low on batteries or when the battery is replaced
Embedded GPS Capabilities — informing you where your WatchLock is
Cellular Technology — that communicates WatchLock's status to your mobile phone or via the Internet
Battery Operated — makes Watchlock completely autonomous and simple to install and use
Robust Design — built for outdoor use, and extreme conditions, WatchLock is based on Mul-T-Lock's High-Security C padlock
Access Control — by combining WatchLock and CLIQ® technology you'll gain remote key authorization control with features such as:
Remote authorization updates
Time-based authorizations
Revalidation
More Information

| | |
| --- | --- |
| SKU | WATCHLOCK001 |
| UPC | 028672857630 |
| Package size | 5 x 5 x 5 |